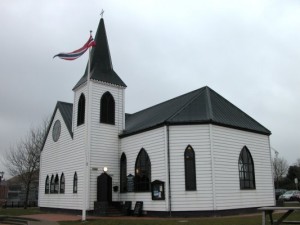 The Cardiff Bay Circuit is the best way to see some of the best parts of Cardiff. Its a really easy walk, all you need is a good outdoor coat as the weather can change quickly on the barrage. If you are starting in Cardiff Bay then you need to head towards the Norwegian Church which in 1868 was donated by the Marquis of Bute. You can't miss it, its on the left of the bay when you look toward the sea. From the church you can follow the road over the new red bridge and past the new BBC studios and the new addition to the bay (not currently finished) The Doctor Who Experience.
This section of the walk is quite built up and not quite finished, so its not the best section. The path will soon open out and you will be able to see great views across the bay. The next mile stone is the skate park and outdoor gym that has been built on the barrage. This is a great place to hang out when the weather is fine and maybe even use the basket ball court and climbing wall.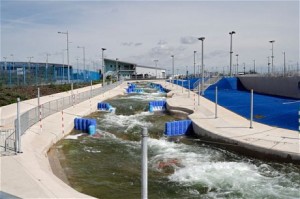 The next section of the walk is the nicest stretch of the walk as you can see water either side of the barrage. You can enjoy about a mile of great views before reaching the working part of the barrage. When we walked across the bridge was up so we were lucky enough to see the barrage working to let boats pass through. Its sort of like a massive motorised lock like they have on canals.
Once you have made to the other end of the barrage you need to follow the path through Penarth Marina. There are numerous routes but if you try and stay next to the water you are on the right path. Eventually you will come to a bridge that will take you across the river and past the Cardiff International White Water Center. As you pass you will be might be lucky enough to see the canoes in action, and maybe have a go your self? Right next to the canoe center is International Swimming Pool with Olympic standard facilities and the Ice skating rink which is a good place to stop to cool down.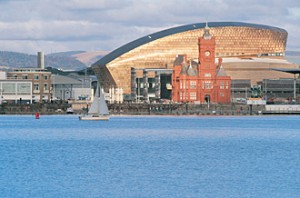 The path is signposted past the ice rink and meanders along the side of the bay for a couple of miles. You will eventually end up back in Cardiff Bay ready for a well deserved drink 🙂