Adventure Activity Experience Gifts
Adventure Activities including Climbing, Abseiling, Coasteering, Kite and Sand Sports and Gorge Walking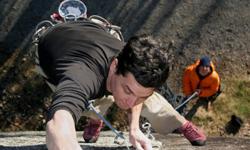 Exhilarating ascents and breathtaking descents are the order of the day as you harness up, hook up and get climbing! But as in the age old saying 'what goes up must come down', you will not only be learning about the great sport of climbing, but also just how to descend after you've conquered!
A great day out for all the family. Who knows, you might discover a new sport you become passionate about that's out in the fresh air and doesn't cost a fortune! Prices from £40.00 to £163.00 Click to Find out more >>>>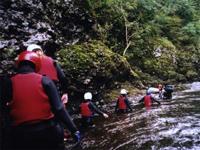 These are no simple nature rambles, but the chance to enjoy some exhilarating climbing, diving and sliding as you work your way through natural gorges and canyons in some of Wales or Scotland's most spectacular scenery.
There is a choice of routes depending on how big a challenge you are seeking. But whichever you choose, it will be an experience that you will never forget – the call of the wild in some of the UK's remotest countryside. Definitely only for individuals with a well-developed spirit of adventure. Prices from £42.00 to £149.00 Click to Find out more >>>>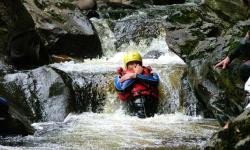 If exploring the coastline in a new and exciting way appeals to you, then book yourself a trip on one of the most exhilarating adventures of all. A combination of rock climbing, canyoning and cliff jumping all rolled into an action packed traverse around the cliff headlands of Cornwall.
No previous experience necessary – all you need to do is be able to swim, you'll be taught all the rest and all the equipment you'll need is included too. Prices from £49.00 to £169.00 Click to Find out more >>>>
Kite and Sand Sports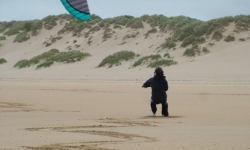 Kite and sand sports are really taking off (excuse the pun!) as a great sporty way to make the most of miles of English coastline. Whether you try traction kiting, land boarding, buggy kiting, body dragging or the land yachts, these beach-based experiences make for an exhilarating day out in the fresh air by the sea.
Equipment and instruction is included for these kite and sand sport activities, so all you need to bring with you is the determination to 'fly' along the beach or across the water. Prices from £49.00 to £169.00
Click to Find out more >>>>
Random Selection of Gear from our Shop - Click images for more information